Nature Store
We sell a variety of items, drinking glasses, etc. as well as out Bat Habitat below.
---
---
View inside the Bat-i-tat.
---
Bat-i-tat on display stand
---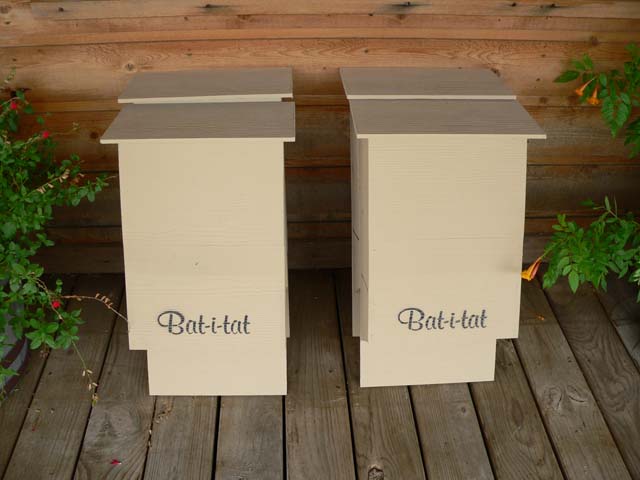 Bat-i-tat Bat Houses are made in Utopia Texas
---
Install Bat-i-tat on sectioned wooden or metal pole
---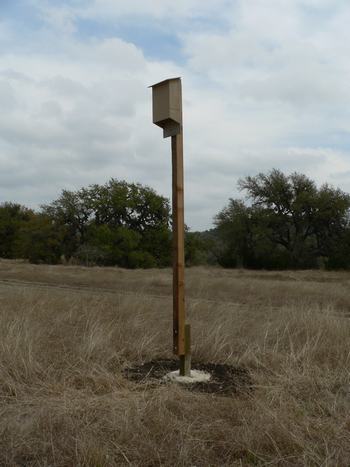 The Bat-i-tat's larger than store bought size provides the space that bats prefer.
It can accommodate well over 500 bats. These Bat Houses have been painted with high quality 30 year paint and should not need to be re-painted for many years. $75.00 each - Instructions for Mounting Included ~ Does Not Include Sales Tax or Shipping.
You can pick them up at our Nature Center, or pay for the shipping (they are very heavy)
Contact us for questions or to Order.
830-966-2134
Email us at info@hillcountryadventures.com